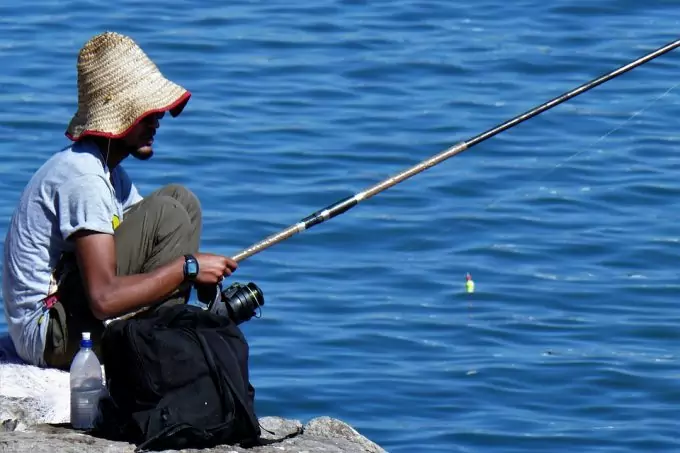 Fishing is always great fun for everyone. Most of us never miss an opportunity for fishing. There are various fishing methods around the world. These methods can vary from region to region.
Saltwater fishing and river fishing are different from each other. There are so many factors which makes them different from each other. In this article, I am going to tell you about the various types of fishing methods.
Different types of fishing method
There are several types of fishing techniques available around the world which are popular among the fishermen of different parts of the world. In this post, you will come to know about different fishing techniques.
Types of fishing
Where there is water, there is fish available there. Most of you are eager to know some tips and tricks of catching more fishes. You may be wondering why should you read this post about types of fishing. For those, I want to say, there are so many opportunities around you. There could be some other methods of fishing that you don't know. Because of this unawareness, you may be missing some excellent chances to catch more fishes.
There are so many ways to catch fishes in fresh water and salt water. Here I am going to talk about the most common types of fishing. They are:
Bait Fishing
Bait fishing is the most commonly used fishing method all around the world. If you have ponds, lakes or rivers around you, at least once you must have tried this format of fishing. Bait fishing is the oldest and traditional ways of catching fish which is also known as still fishing.
This kind of fishing is usually done in lakes, ponds, rivers, and other freshwater sources. It needs very basic equipment of fishing such as a rod, a reel, a hook and bait for the fish.
With this method, you can only catch freshwater fishes as you are doing this in freshwater sources. In this process, you don't have to go to the middle of the water with a boat or kayak. You can do it by standing at the side of the water. Just throw the fishing line into the water attaching a bait with the lure. You can use a garden worm as your bait or simply you can use plastic worms as your bait to catch fishes. You can cast it with your hands to the desired area or to the area where you think the fishes can stay. You can catch bass, catfish, crappies, perch and many more freshwater fishes in this method.
Offshore Fishing
Offshore fishing is also known as boat fishing. Boat fishing is becoming popular day by day. Sometimes this method is so useful than fishing from the shore because some fishes don't even come close to the shore. So, many people take a boat and go in the deep water of the lake, big pond and calm rivers for catching fishes.
When you want to catch some specific fish that doesn't come near the shore and you are serious about catching it, it is essential to go in open water. If you want to reach there, there is no better option than a boat to go there. A kayak, canoe or any other type of boats will help you in this case.
There are so many types of boat available to use in this kind of fishing. Depending on the boat type, offshore fishing can be of different types. Offshore fishing types include rowboats, motorboats, sailboats, canoe, and motor powered boats. This can be done both in fresh water and salt water. While trolling, you may catch trout, pike, tuna, salmon and many other kinds of fishes.
Fly- Fishing
While you are doing fly-fishing, you have to constantly cast your rod and that's why it is different than other fishing types. This type of fishing is very popular around the world and many people love to do this kind of fishing. You have to be very perfect in your technique while doing this. You can also try it if you are a beginner but there is no other option than constant practice to master this skill.
When you are casting the fishing line, you will be casting only with the weight of the line. There will be a tiny fly at the end of the line which is very lightweight and will not give you any momentum.
You need strength and delicacy for fly-fishing. Though this method is a little bit complex than other fishing methods but the excitement you will feel in it, is much bigger than other methods.  You have to use a very lightweight rod for doing this because you have to cast a lot with it. Most of the fly fishing rods are made from fiberglass.
Another equipment you will need is to fly fishing combo. You will also need fly lines and other equipment also. Though fly anglers use live baits for fly fishing, nowadays some people are also using artificial flies. You can catch trout, pike, salmon and other fishes with this method.
Conclusion
There are so many methods available in the world for catching fishes. Among them, I have described the mo0st common methods. You can choose any of these methods or can also try some other methods to catch fishes. No matter whether you are an amateur or professional, doing more practice with your method will make you more expert in fishing.